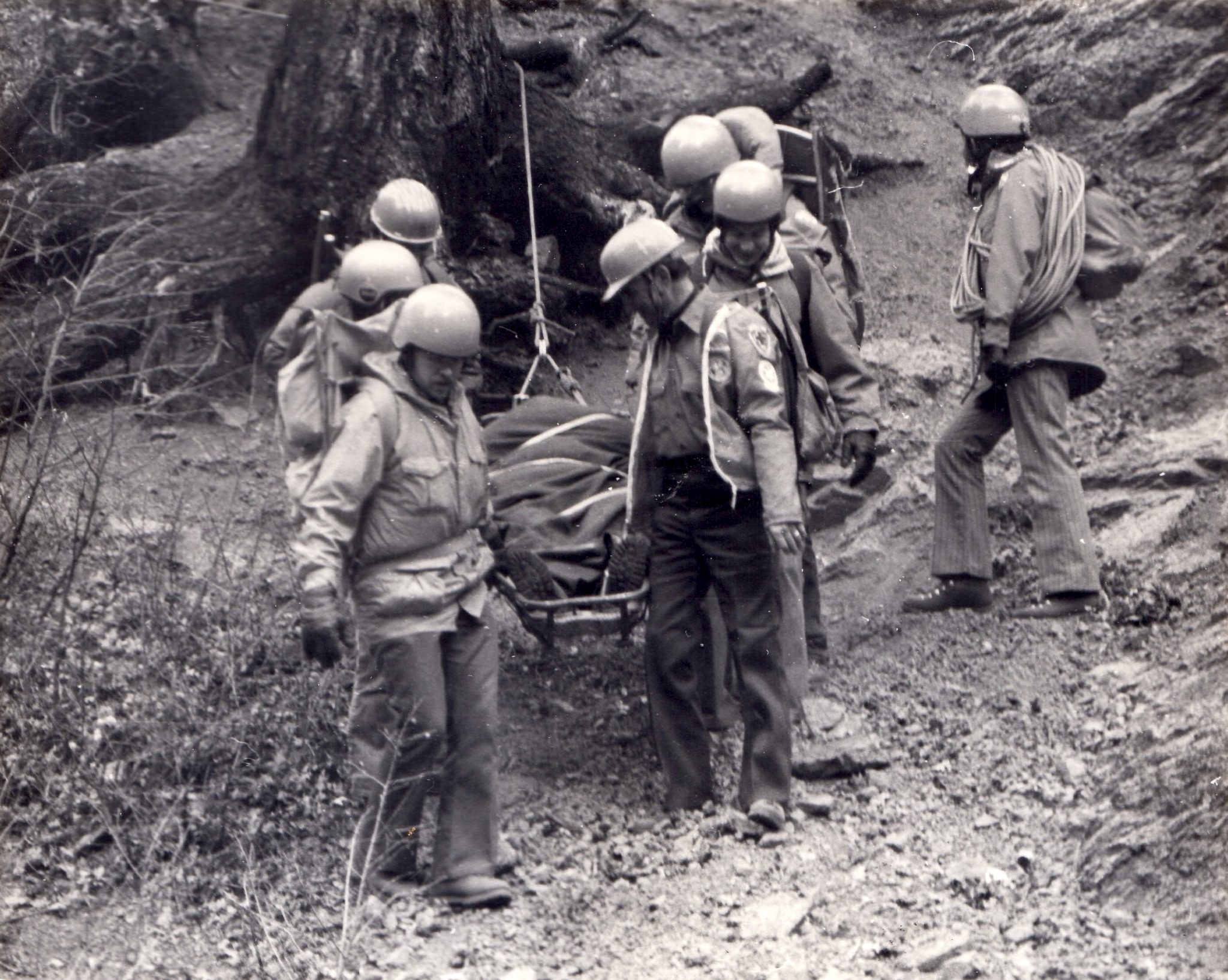 El Paso County Search and Rescue is a third-generation organization. Its predecessors include the Mountain Aire C.B. Radio Club and the Wilderness Wanderers Search and Rescue Group.
The Mountain Aire C.B. Radio Club, organized in 1963, was primarily a C.B. radio club but did respond to some search and disaster situations. The Wilderness Wanderers Search and Rescue Group was formed in 1965, and its primary function was search and rescue.
The present group was incorporated on April 8, 1970, as a non-profit organization. In 1975, the group was accepted as a member of the Mountain Rescue Association (MRA) and has become one of Colorado's most experienced rescue groups.
Over the years, the team has built its skills and accumulated the necessary equipment to become a self-supporting field unit capable of providing all of its needs to maintain a field operation lasting several days.
The team's inventory of mountaineering equipment, medical gear, and radio equipment is extensive and was procured over a long period of time and hard work. In 1990, the team purchased a building to serve as an operational base, training facility, and location to store group vehicles and gear.
El Paso County lies in east-central Colorado and encompasses more than 2,158 square miles.  The altitude ranges from about 5,095 feet in the eastern portion to 14,115 on the summit of Pikes Peak.
El Paso County is an outdoor enthusiast's paradise with over 150,000 acres (230 square miles) of open space, offering hunting, fishing, camping, rock climbing, hiking, and mountain biking.