44th Annual Rescue Run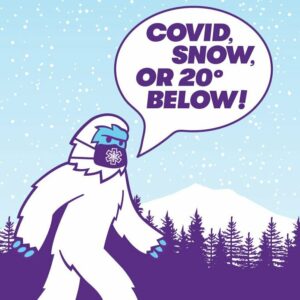 RAIN, SNOW, OR 20° BELOW!
Welcome runners and walkers to our 44th year!
Proceeds of this event go to El Paso County Search and Rescue (EPCSAR). EPCSAR provides search and rescue services primarily in the jurisdiction of El Paso County, Colorado. However, the team also responds to requests for assistance from other counties through a cooperative arrangement with the Colorado Search and Rescue Board.
From the summit of Pikes Peak to the plains or eastern El Paso County and anywhere in between, the EPCSAR team is ready to help. Responding to calls for those who are lost, injured, or ill on a trail or in the forest, stranded, lost, or experiencing a medical emergency during a blizzard, any time of day or night, these dedicated volunteers stand ready to respond, 24/7/365. All members purchase their own equipment and contribute hundreds of volunteer hours to the community.
EPCSAR never charges for its services.
Donations made during race registration will NOT be charged a processing fee.
RACE FEES / SCHEDULE / IMPORTANT INFORMATION
Register online until Dec 31. No race day registration.
NEW COMBINED START – 5K and 10K start together at 10:00am Jan 1, 2022
Register early for savings and to guarantee shirt availability!
Now – Nov. 30 – $25 Entry Fee / $10 optional shirt.
Dec 1 – Dec 31 – $35 Entry Fee / $12 optional Shirt
NOTE – You must be pre-registered by Dec 31 at 6:00PM Mountain Time. There is NO RACE DAY REGISTRATION
Please email rescuerun@epcsar.org , or call/text 719-351-0045, if you are unable to preregister and we will assist you personally.
Long-sleeve tech shirt add-on is optional during signup. Sizes are unisex, XS – XXL. Please signup early, in November, to guarantee shirt availability. Our supplier has warned us of possible shortages.
Free: Kids runs starting at 9:30, three age-appropriate distances
Switching Distance: Switching is allowed at no charge prior to race. It is preferable that you do so online within runsignup.com before Dec 31. If you decide to switch at race start please let a timing official know prior to run. Not doing so slows down awards and results. And it might be cold out there!
Dogs: Pets are not allowed on the course per PPRR/RRCA rules. This is especially important on our 10K course as a portion of this course is on private property with the agreement from the landowner that we will not allow dogs. In order to secure the future use of the property, if you attempt to run the 10K with a dog, you will be stopped during the race.
Trail Etiquette: No litter / No cutting corners / No off-trail travel. Any activities of this nature may result in disqualification. Please understand our stance on this in order to continue conducting this race on a mixture of private and public lands.
Change in COVID protocol: We will follow, and may implement, changes in our COVID protocols, up to and including cancelling in-person events. If necessary the race could be changed to a virtual event. Please understand, there will be no refunds.